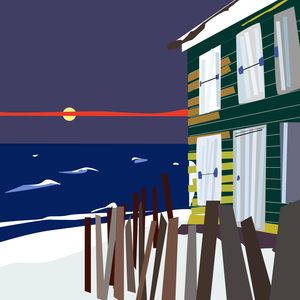 Cod fishing was once a big industry in Newfoundland, but has diminished in recent history. Towns along coastal Newfoundland coast have emptied-out as a result. Though picturesque, they're like reminders of better days.
In this print, an abandoned house sits by a stormy ocean in winter. A distant sunset signals the beginning of the long, dark night ahead.
This print is 1 of 15. It is signed, numbered and dated by the artist, Phil Leith-Tetrault.